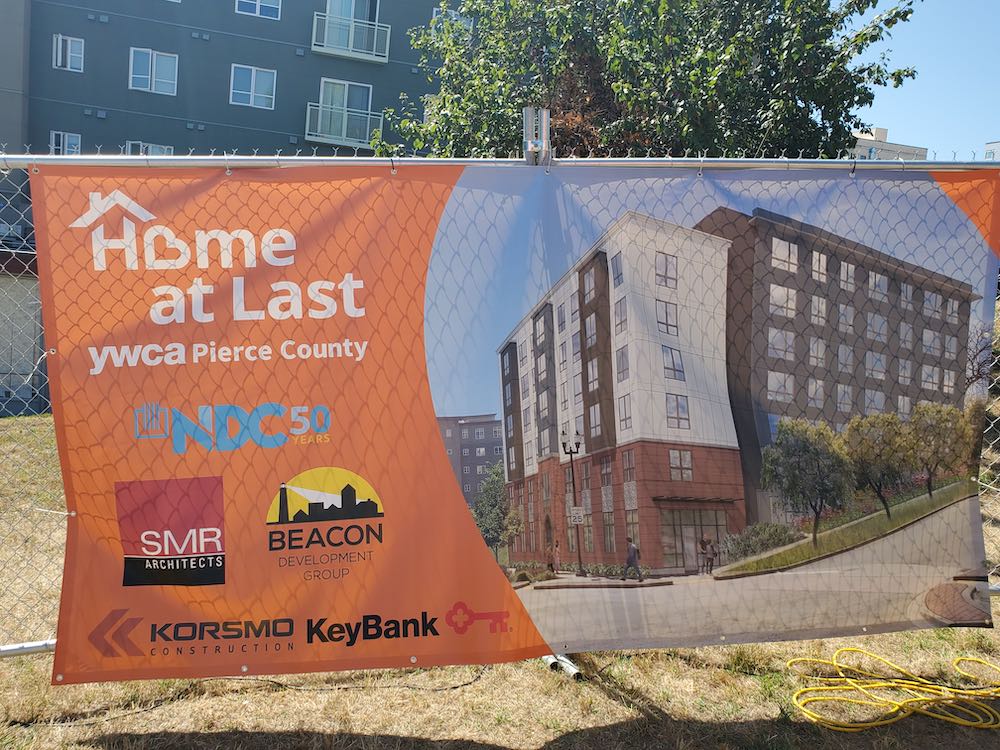 We have a desperate need for all types of housing
Friends –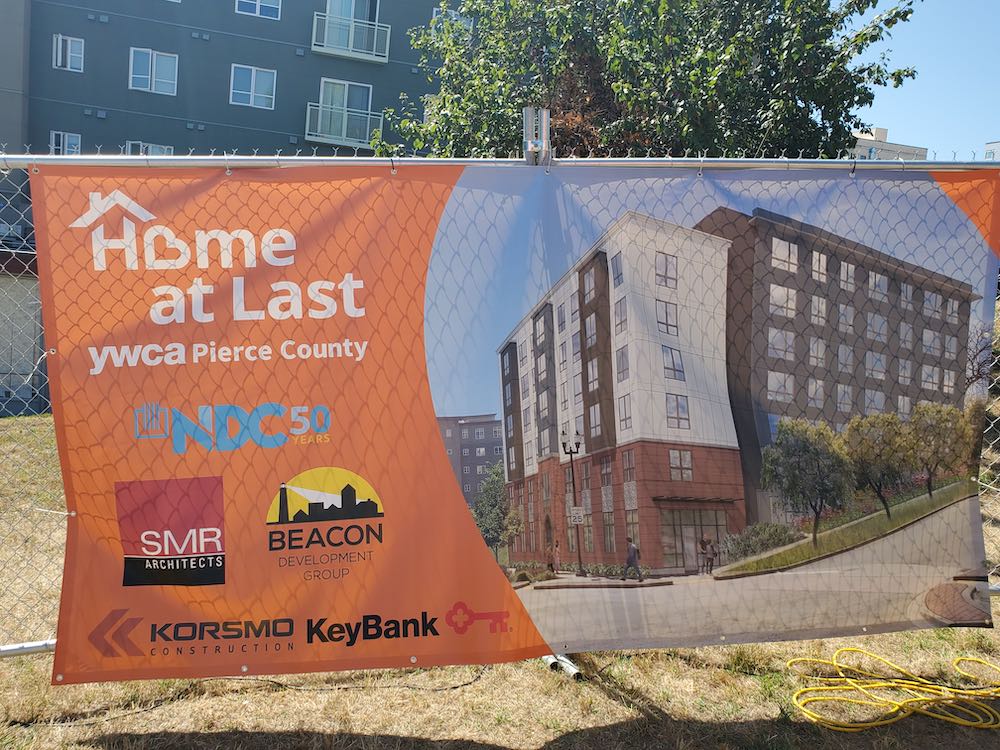 In the world of campaigns, this week is a big one: the ballot drop. Primary ballots have gone out across Washington and while I am not on it (November will be the first time you can vote for John Hines!), there is new excitement in knocking on doors. Voters are tuned in and asking questions, and I have been more than happy to answer them.
I attended the groundbreaking of the YWCA of Pierce County affordable housing project yesterday. This project will provide 54 apartments for some of our neediest families and is meeting a critical need in Tacoma. As a member of the YWCA Board for the last three years, I have seen how much has been required to make this vision a reality. I have complete respect for the leaders in our community that support projects like these, and I am inspired to join the city council and make many other projects like this one happen.
We have a desperate need for housing—all types of housing—in Tacoma. I like to describe housing in Tacoma like a puzzle with many pieces. From people experiencing homelessness, to parents struggling to get by, to those looking to buy their first home, we need to look at all pieces of the housing puzzle. There is no one answer, and we have to explore multiple options at the same time.
My experiences with the YWCA have shown me that we need people on the city council that understand how housing is built and where the city can step in to make it more housing possible. I believe I have the experience and understanding to be a leader in putting the housing puzzle together.
I want to work with our community to help create a vision in which everyone has a voice in the process of growth and a place to call home. It is a challenge that I am eager to begin. I look forward to further conversations about housing in our city, and hopefully we can have one on your doorstep soon.
– John
---

Let's Have Coffee
For the past few weeks I have hosted informal morning coffees at various locations throughout the district. It's been great to connect with voters in this way. We have two more in the coming weeks and I hope you'll consider dropping by one near you and consider bringing a friend, neighbor, or coworker with you!
July 25 – 9:00-10:00am | Starbucks in Westgate (2405 N Pearl St, Tacoma, WA 98406)
August 1 – 9:00-10:00am | Starbucks in James Center (1816 S Mildred St, Ste 6A, Tacoma, WA 98465)
---

Upcoming Events
July 24 – BBQ Fundraiser Hosted by Mary Fox
For more details and to RSVP, visit https://hinesfortacoma.org/July24.
August 6 – National Night Out BBQ
Kelsey and I are hosting a neighborhood BBQ for National Night Out. National Night Out is an annual community building campaign that promotes police-community partnerships. There won't be any political speeches or asks for donations, just a good old fashioned community BBQ. For more details and to RSVP, visit https://hinesfortacoma.org/nationalnightout.