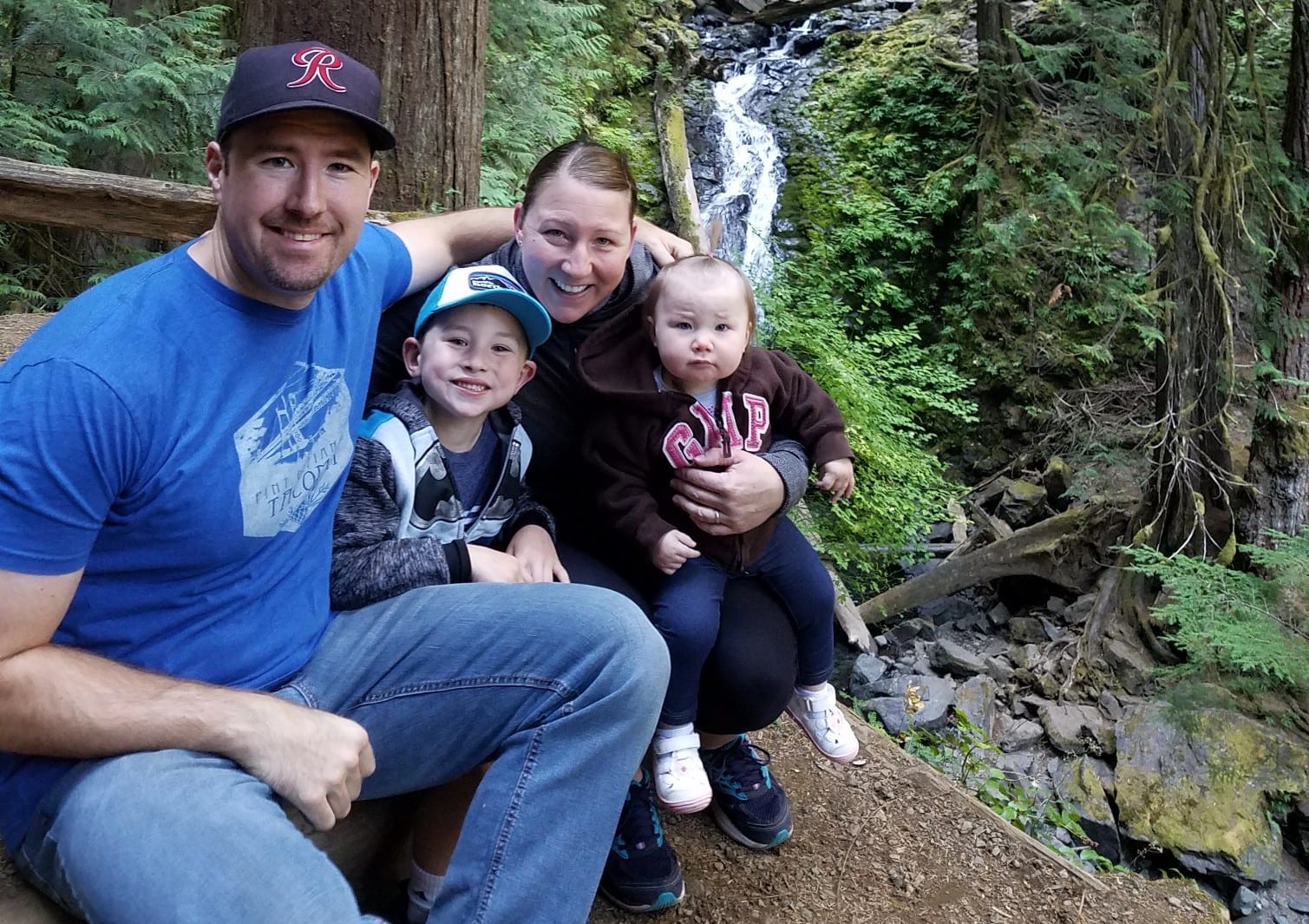 Born and raised in Tacoma, I have a passion for serving my hometown community. I credit my life experiences for teaching me the importance of community service. As the son of hardworking, blue-collar parents, I understand the reality of many working families' month-to-month struggles. I've lived it.
When I was young, my mother was forced to stop working due to a disability resulting from cancer. It was left to my father – a truck driver and Teamster at the Port of Tacoma – to support my family. We didn't have a lot growing up but, through hard work and determination, I became one of the first members of my family to graduate college after receiving a scholarship at the University of Puget Sound.
I attribute my accomplishment to the positive role models in my life. It's due to their influence that I developed a passion for serving my community by giving back at a young age. From volunteering for DARE and Safe Streets while in school to serving on the Tacoma Library Board, YWCA board, and as a Palmer Scholars Mentor, community service has always been central to my life.
Pursuing my passion for giving back, I chose a career that would allow me to be a positive influence in the lives of others. I became a high school teacher. I taught history at Todd Beamer High School for ten years. While a teacher, I had the opportunity to pursue another passion of mine – football. For eleven years, I served as a football coach for Todd Beamer High School, Lakes High School, and Foss High School. I also became involved with AVID – a non-profit dedicated to helping students overcome obstacles and succeed. I served at AVID for the past thirteen years, assisting as a teacher, coordinator and, currently, as a staff developer.
Today, I work for the Tacoma Public School District as an Instructional Facilitator at the Department of Academic Equity and Access – a position I have held for three years. My work supports teachers to help all students succeed by making classes more equitable, culturally relevant, and engaging.
There's a lot in my life that I am thankful for – my wife of 8 years and my children, Garyn (5) and Lauryn (1.5). The opportunities to run 11 marathons, appear as a contestant on Jeopardy! and receive national recognition as an education leader. However, I believe the list would not be complete without my working-class upbringing and the passion it instilled in me to serve my community.
I love my hometown community. I know it well – I've been through the same struggles I see many families go through daily in Tacoma. I want to help. That's why I am seeking an opportunity to continue serving Tacoma as a city council member.