Repairing roads, adding speed bumps, and providing crosswalks at busy intersections help ensure the safety of our residents. Other basic services like trash collection, clean water, and accessible public facilities like parks and libraries are needed to ensure a high quality of life in a thriving community. And it is the essential role of city government to take on these responsibilities and offer these services with excellence.
City government must prioritize resolving the day-to-day challenges faced by residents. It is the job of every city council member to ensure our communities are safe places to live and operate businesses, and that every resident has access to the basic resources they need. No issue is too minor – that's the approach I have taken as your city councilmember.
In 2020, I noticed the intersection of 26th and Orchard was in serious disrepair. Deep potholes caused pricey damage to vehicles, from flat tires to broken suspensions. Many residents told me they avoided the street altogether. I knew the issue needed immediate attention.
Unfortunately, I learned it would take the city until 2022 to fix those potholes. I was also told that the city didn't have funding and that the timing was off to fix the intersection. Inaction was not good enough for me – the potholes were negatively impacting residents' day-to-day lives. My team and I sped up the process and filled the potholes within a couple of months. I also worked with the school district to add improving the intersection to their existing improvement plans for Downing Elementary School.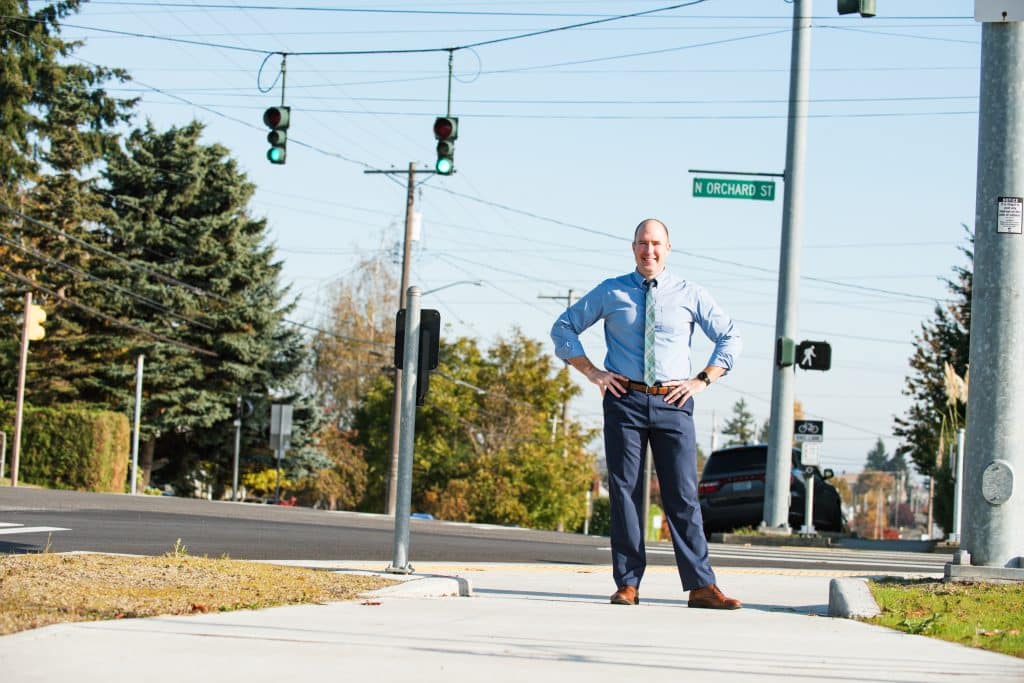 I prioritize the problems that impact you daily. It's what I've done during my first term as your city councilmember, and I'll continue to do it if re-elected.
I believe every resident of our city deserves access to high-quality services, regardless of their income or background. If re-elected, I will continue doing what I did during my first term as your city councilmember – that's investing in the projects and services that impact our community every day.
Providing basic government services – with excellence – improves the quality of life for residents and has a positive impact on economic growth and development. Prioritizing upgrades to city infrastructure helps to attract businesses and encourage economic activity. Which – in turn – leads to job growth and a boost to our city's economy.
Prioritizing investments in infrastructure – especially those that address day-to-day problems – also helps our city prepare for future growth. Whether it's transportation or housing, investing in government services accommodates community growth. This allows our city to continue offering a high quality of life to residents.
Ensuring local government offers residents excellent services is essential for creating a safe, vibrant, and livable community. As your city councilmember, I will continue to work hard to ensure that these services are prioritized by our local government.