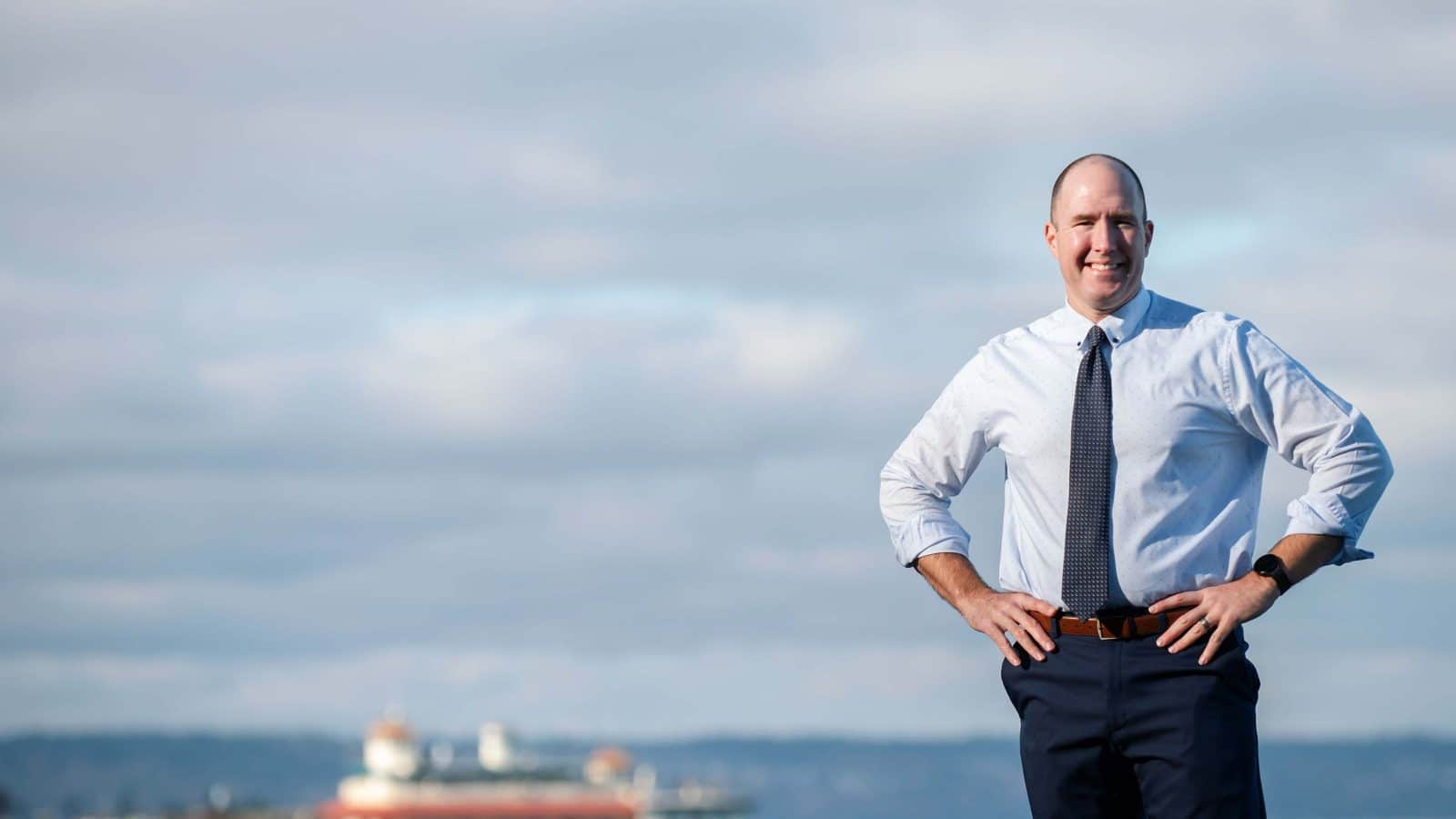 Tacoma City Councilmember John Hines Announces Re-election Bid
TACOMA – Tacoma City Councilmember John Hines announced his re-election campaign for a second term today. Following a successful first term where he fulfilled his promises to voters to focus on the basics of government, invest in health and safety, and make real progress on housing and homelessness, he's ready to continue working for his neighbors.

"When I ran for City Council in 2019, I pledged to serve you by focusing on the priorities of government and being open and accessible to you. I promised that I would work to resolve the problems you face every day. And I'm proud to say that I've kept those promises," Hines said.

John is Chair of the Government Performance & Finance Committee, leading on critical budget issues, ensuring tax dollars are spent wisely, growing the city's reserve funds, and ensuring government runs efficiently. He has also been a leader on important issues such as public safety, housing, and homelessness. His efforts have resulted in tangible results for residents.

Hines noted, "I'm proud to have increased investments in community health and safety. In addition to hiring more police and firefighters, I'm proud to have achieved tangible results in improving pedestrian safety. We have added crosswalks, stop signs, and improved intersections to increase walkability and create more safe routes to schools. I've also cosponsored legislation to crack down on street racing, supported efforts to expand traffic cameras, and joined our Safe Streets Board."

Over the past two years, John has focused on affordable housing and homelessness. In 2021, he spearheaded the effort to make needed changes to the Multi-Family Property Tax Exemption (MFTE) program to support the construction of affordable multifamily housing. He supported adding $101 million to the 2022-2023 budget to support new affordable housing units, down payment assistance, increase shelter capacity, and add two more members to the Homeless Engagement Alternatives Liaison (HEAL) team. Additionally, he worked to streamline permitting for housing projects.

"We've expanded our homelessness outreach team and behavioral health specialists to respond with our police to people in crisis. I also sponsored legislation to get unsheltered neighbors out of unsanitary conditions and into nearby shelters with services by prohibiting public camping around shelters and public property around waterways."

"While I am proud of the progress we have made to help people move up the housing ladder and get our neighbors experiencing homelessness to shelter and services, I know we have much more work to do. I am committed to continuing to work collaboratively to tackle these important issues over the next four years using proven methods," Hines said.

He concluded, "It's the honor of a lifetime to serve the community I grew up in and to help make it a place that all our kids want to call home in the future. I remain focused on making city government deliver better and higher-quality basic services while ensuring interactions with residents are helpful and professional. We have more work to do. I'm looking forward to talking with voters over the coming months about how we can make Tacoma an even better place to live, work, and raise a family."

Learn more about John Hines at HinesForTacoma.org.

###

John Hines is a Tacoma native serving his first term as a councilmember for District 1. He is the Instructional Facilitator for Academic Acceleration for Tacoma Public Schools, supporting advanced programs and Advancement Via Individual Determination (AVID) in schools throughout the district. He is a proud graduate of Seward Elementary, Stewart Middle School, Lincoln High School, and the University of Puget Sound (UPS). John and his wife Kelsey live in the neighborhood of Silas High School with their two young children.